Swedish style meets sustainability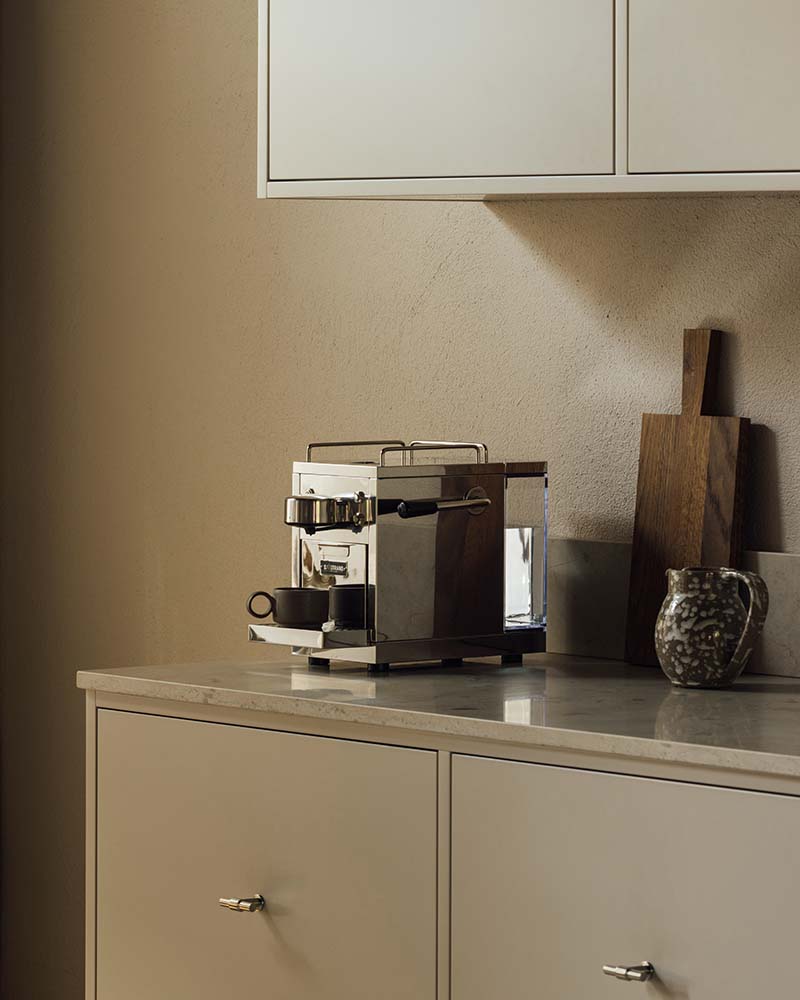 Experience the ultimate coffee-making experience, a true standout in the world of coffee capsule machines. With its timeless Swedish design and unwavering commitment to sustainability, this machine is built to last. Made from top-grade stainless steel, The Original coffee machine is not only durable. In addition, the coffee machine has been carefully designed with reliable internal components to ensure that it brews coffee exceptionally well. In case any component of the machine needs to be replaced or serviced, we ensure a seamless process locally to get it up and running smoothly in no time. With Sjöstand, you'll enjoy barista-level coffee without ever leaving your kitchen.
While our coffee is 100% organic, Fairtrade-certified, and climate compensated, our compostable capsules are made from plant fibers, ensuring they won't leave a trace behind. We're also partnering with Vi-Agroforestry to combat climate change and promote social justice by planting trees and supporting local economies - a win-win for the planet and your taste buds.
The Latest