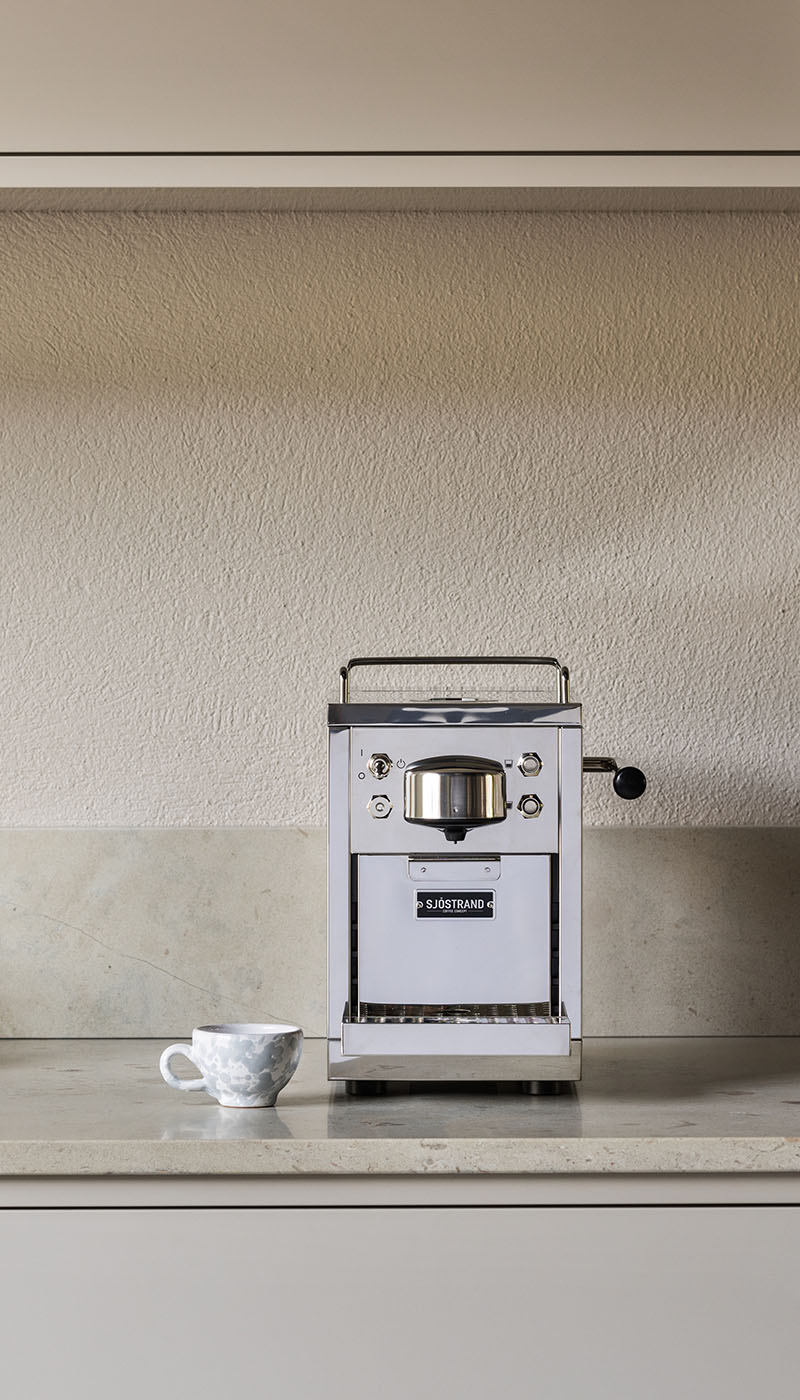 Sjöstrands' The Original coffee capsule machine finds a home in Nordiska Kök's bespoke kitchen showroom.

In the world of luxurious coffee experiences, Sjöstrands' The OriginaI coffee capsule machine finds its perfect home in Nordiska Kök's iconic showroom. With a shared dedication to quality, craftsmanship, and luxury, these brands create a harmonious union that inspires a daily coffee routine of exquisite levels of sophistication. With Sjöstrand and Nordiska Kök, a kitchen becomes a haven of refined taste, where luxury and coffee craftsmanship intertwine flawlessly.

Nordiska Kök's, renowned for their bespoke kitchens, has become the perfect platform for Sjöstrand to present their exceptional The Original coffee capsule machine. This collaboration brings together two brands deeply rooted in Swedish craftsmanship and Scandinavian design, with a shared vision for excellence and a passion for creating unforgettable experiences. Revel in the picturesque combination of a meticulously designed kitchen tailored to your unique needs, adorned with the minimalistic presence of The Original coffee machine. A flawless partnership for those who appreciate the finer things in life.