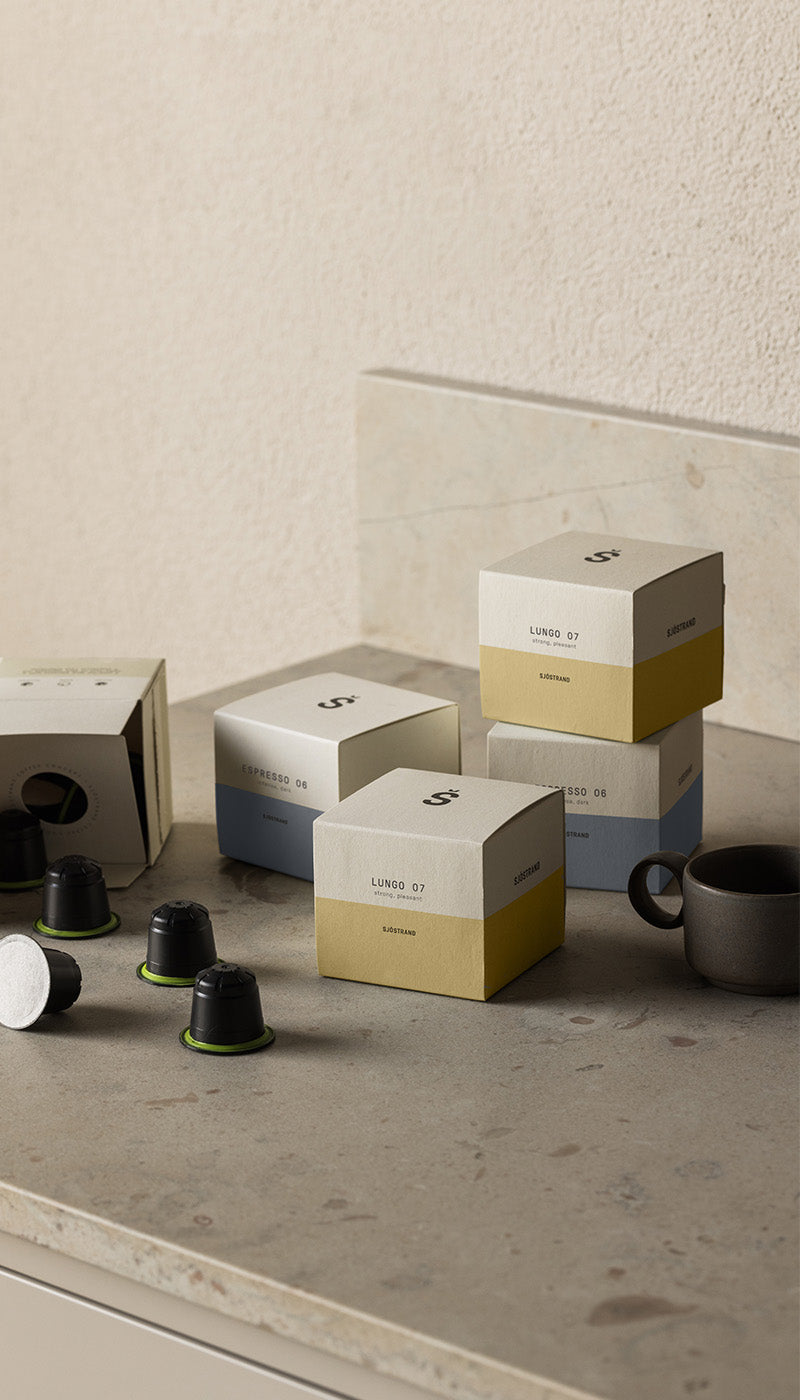 Introducing
Espresso 06 & Lungo 07
We are incredibly excited about the launch of these two new variants to our range. This is something you been asking for – not least our Scandinavian customers – for a long time, a really powerful espresso and lungo. It's always our ambition to listen to your feedback and wishes and today we can finally fulfil your wish with our new Espresso 06 and Lungo 07. 
MORE INTENSITY THROUGH ROBUSTA AND DIRECT TRADE
These two new flavours also mark a new begging for Sjöstrand in it's constant effort to provide it's customers with the highest quality coffee. To achieve the right intensity with Espresso 06 and Lungo 07, we have for the first time moved away from only using 100% Arabica beans in our coffee, to a blend of 75% Arabica and 25% Robusta beans. Another change to our sourcing for the perfect cup of coffee, is changing from Fairtrade certified to Direct Trade certified. Direct trade is a type of coffee sourcing that involves buying coffee beans directly from farmers. Under direct trade, coffee farmers get a better deal and roasters and consumers get better access to the world's highest quality coffee beans.
 
We hope you will welcome our new flavors.